8th Kalam Ke Sipahi - A Cultural Extravaganza & Award Ceremony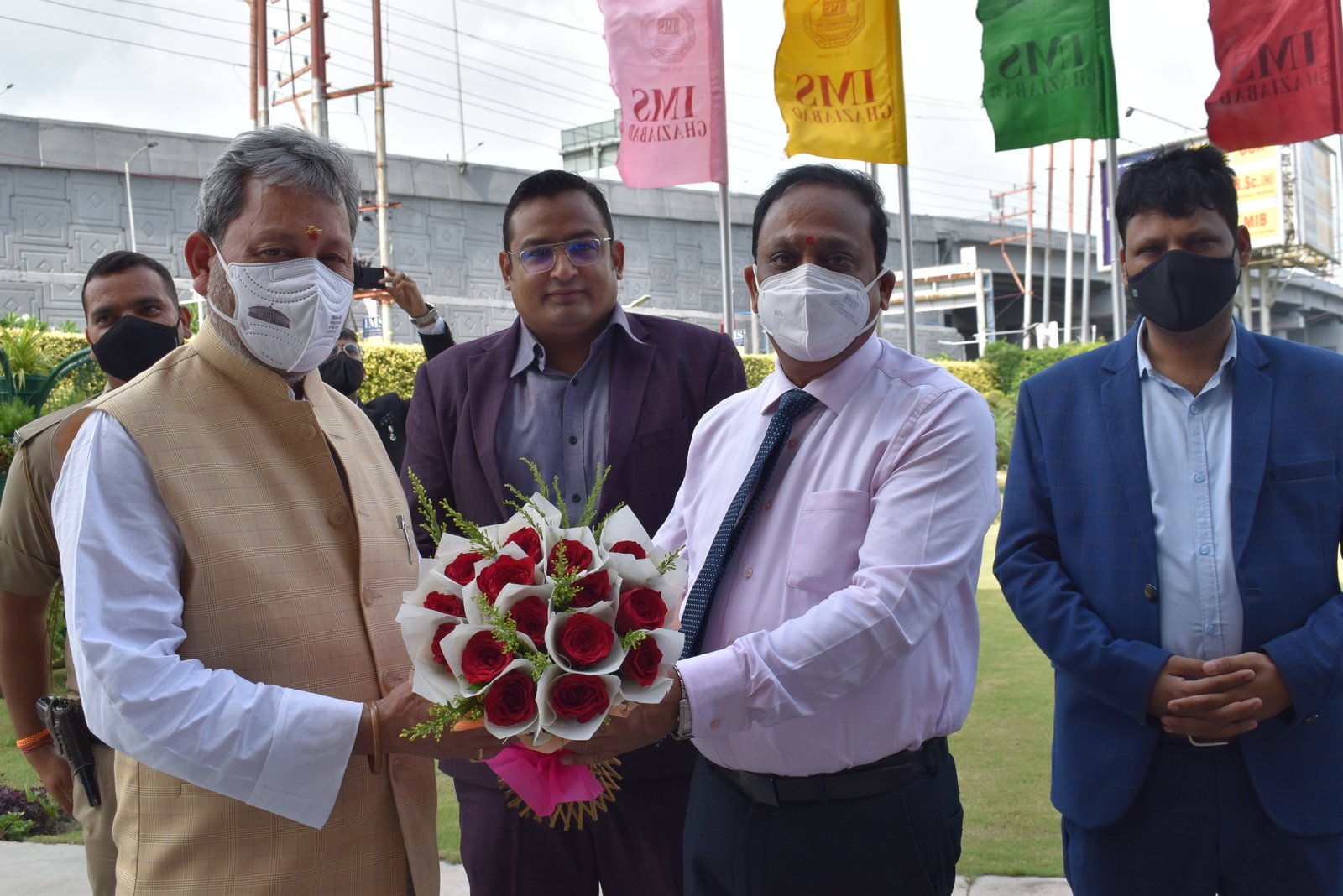 Newspapers Association of India organized 8th "Kalam Ke Sipahi - A Cultural Extravaganza & Award Ceremony" with IMS Ghaziabad on Friday under the patronage of Dr. Vipin Gaur General Secretary – NAI The event started with lighting of ceremonial lamp and invocation of Goddess Saraswati followed by a Performance which displayed the remarkable moments of "Kalam Ke Sipahi" The inaugural address was delivered by Dr Ajay Kumar, Director, IMS Ghaziabad and welcome address was delivered by Dr. Vipin Gaur, General Secretary Newspapers Association of India.
Dr Ajay Kumar, Director, IMS Ghaziabad stated that Media was the fourth pillar of democracy due to its crucial role in shaping public opinion. He added that media makes people aware of various social, political and economic activities happening around the world.
The Chief Guest of the Event Shri Tirath Singh Rawat former Chief Minister of Uttrakhand & M.P Lok Sabha & Guests of Honour for the event were Mr Laxmi Shankar Bajpai, Ex-Dy. Director General, All India Radio (AIR); Mr Harish Burnwal, Vice President, BlueKraft Digital Foundation, Mr Umanath Singh, News Editor, Jagran News Media, Mr Ajay Verma, Executive Editor-News Nation and Mr Sanjay Singh Sr. Journalist.
The chief guest of the program, Tirath Singh Rawat said in his address that the media is the mirror of the society; the media has done the work of making people aware of the Corona period. But sometimes the media distorts things and shows half the truth, which creates many problems, the media should always show the whole truth. I did not do journalism, but I have also studied journalism in my student life. Journalism is a big responsibility to create synergy between government and society. I am a victim of half-truths of media, but I do not complain to anyone because the truth is never hidden. Tirath Rawat said that I am happy that Vipin Gaur is continuously making good efforts for the benefit of journalists.
Dr. Vipin Gaur said that heartfelt salute to the soldiers of the pen, whoever raises a pen for the interest of the country, that person is a soldier of the pen, and this program was started in the memories of Late Dr. M. R. Gaur, Founder of Newspaper Association of India. All the guests appreciated the program and said that such programs give us new energy and get a chance to meet positive intellectuals. Mr Laxmi Shankar Bajpai shared his life experiences with the audience and added that right talent if given proper guidance at proper time would go a long way. He emphasized that if work was planned with a clear vision and executed properly could create miracles.
Journalists and intellectuals from more than 12 states were honored in the program, their details:
Vaidehi Taman - Editor Afternoon Voice Mumbai, Bhaskar Jyoti Sharma - Prag News Assam, Abdul Jabbar Khan samachar Plus, Sanjay Giri Samachar Plus, Danish Khan ABP News Uttarakhand, Kaushal Rawat Zee News, Ganesh Rawat Sahara Samay, Govind Patni News India 18, Rajesh Sharma - Hamro Praja Shakti Darjeeling, Bijay Kumar Gupta Jaigaon Merrior West Bangal , Shambhu Pokhril Chairman Business TV Nepal.
---
Dr.Vipin Gaur General Secretary NAI and Dr Gururaj Vice President Meets H.E.Jagadish Mukhi Governor of Assam

Jagdish Mukhi is the Governor of Assam and a member of BJP and RSS.Past positions have included Lieutenant Governor of Andaman and Nicobar Islands,Minister of Finance, Planning,Excise and Taxation and Higher Education in the Delhi government.
His excellency who took charge as Governor in the year 2017 from his predecessor till today has done very good works to the people of Assam.He has dedicated his full time for the people of Assam and to develop Assam. He has won the hearts of people of Assam with his works for the society.
Jagdish Mukhi is a veteran BJP leader from Delhi credited with working extensively for the welfare of citizens of Delhi. He is a former minister of Finance, Planning, Excise and Taxation and Higher Education in the Delhi government.
He won best MLA award twice in Delhi Vidhan Sabha. He was also honoured as the best planning minister of the nation. Jagdish assumed office as the 12th Lieutenant governor of Andaman and Nicobar islands in August 2016.
Dr.Vipin Gaur,General Secretary of NAI,recently had a fruitful discussion and meeting with the his excellency at Raj Bhavan of Assam he said, I had a Wonderfull Meeting with Governor of Assam H.E.Jagdish Mukhi ji we discussed many topic about Journalists welfare and positive Journalism he was so impressed with NAI Activities and works we have done in the field of journalism and after 6 years I met H.E.Jagdish Mukhi ji it inspired me as his same style of heartless response made my heart happy he is doing very good work in assam to develop Assam state in collaboration with state government.
I am very much inspired by the Governor of Assam who has given time to us in his busy schedule to discuss about various topics he was very happy to know about our organizations activities and works we are doing for the welfare of journalists across nation he added. NAI State President Monojit Singha , General Secretary Yebni and State Coordinator Saidur Rehman presents Memento to H.E.
---
NAI State Committee Meet, NAI Demands Journalist Protection Bill
Pramesh Jain
The first state level Newspapers Association of india's meet was held in Bengaluru at queen's road in Bengaluru.The General Secretary of Newspapers Association of India,Dr.Vipin Gaur,National Vice President of NAI,Dr.Gururaj Nagnathan The first state level Newspapers Association of india's meet was held in Bengaluru at,Shivalingappa,Vice-President South region,Syed Munavar,NAI Karnataka State President with many other senior members coming from across the state were present at the meet.
The main agenda of the meet and motive of NAI is to help Journalists and to demand various media policy for journalists from the government.The state meet was held at Bangalore on 5th February at Institute of Agricultural science, with New Karnataka State President, Syed Munavar.
At the meet many members shared their views and opinions how to reform NAI in karnataka state.Dr.Vipin Gaur,General Secretary of Newspapers Association of India addressing the members said.NAI is the Only organization which has staged a protest in the parliament and Jantar Mantar for the welfare of Journalists and Founder of NAI is Late Dr.MR Gaur and after his Death I have taken care of it with the support and cooperation of you all Members.
General secretary of NAI, Dr.Vipin Gaur met journalists and its members in Bengaluru to discuss the idea of implementing journalists security bill,Various media policy and to provide comprehensive security cover for the media personnel. Adressing the gathering,Dr.Gaur said that the he is planing to make karnataka state committee as the best NAI committee to fight for the rights of journalists who are on ground zero reporting for their respective organizations.
This is possible only when journos should come under one platform and show their unity, he added. He further said that the NIA is striving hard to scrap Press Council of India and demand the center to set up press commission of India.The NAI is already discussing this with the Central Government at various levels,he said. Formation of commission will give more power and visibility to the journos to fight for their rights.
The members of NAI from all the state should write letter Colletively to Chief Minister of their respective state,CC to, Governor, information department,PM, union Home Minister ans Ministry of information and broadcasting. The NAI will collective consensus will demand and fight for the betterment of journos and their families including 10 percent reservation quota for their children at Kendriya Vidyalaya across the country and also similar reservation in professional courses.This apart travel passes at railway and buses will also be on the card.
For this the NAI needs to be strengthened and the existing members should launch a membership drive to get more members, he said. The NAI is also planning to seek land from the government with a plan to build school and office for its members.The office will gave a dormatry facilities for out station journos who come to blore on official work.
The NAI which has members across many South Asian countries is getting stronger by the day and seek more support from the journalist to fight for their rights and demand. Fighting for rights and demand at individual level has less effect compared to fighting with the organization support. Thus will much more impact.
All members who want to join the organisation will come in proper channel as by the state committee only, but after all this Agenda also if the state committee does not show any progress by doing some activities then there is no use of just meeting and afterwards not working on it.
The Biggest organisation is NAI which has more than 8500 members across Nation and which is the Awardee of first website search on Google,and who has done many workshop in Central by doing workshops in Colleges for the Mass Communication students,but this is not getting done by state committee so the General Secretary of NAI,Vipin Gaur has asked the State committee to make some better media policy for the state,by interacting with various departments and doing regular activities.
Central committee will help the state committee to start new policy,if state commitee work seriously.But when there is no such activity or efforts from state committee how can central committee can do as central committee is doing good efforts to reform the NAI organisation name, as 1st time in India NAI has organized tribute for Journalist,Global Festival of Journalism,and journalist body donation camp,and has even participated in many protests,too.
In India there is more than 150 organisations and many have opened new organisations in our organizations name those who have utilised our organisation name they cannot compare it to our 27 years of activity we have done for the journalists and for the society.
We are regularly doing free Workshop to journalism students, Every year we are going to 4-5 Big programmes , we are the only association who is publishing from past 27 years in different states,and we are the first non-Government association who have journalist in all states and districts and finally he said today I am in many posts and been appointed recently into Scouts&Guides and other organisations only because of Newspapers Association of India people are recognising me and I have full faith in the NAI Karnataka state president, Syed Munavar,and other members who will reform the NAI Karnataka state commitee as Karnataka is root level of our organization which is working from past 27 years he added.
Finally all the members joined together and Felicilated Dr.Vipin Gaur,Dr.Gururaj Naganathan,Shivalingappa,Syed Munavar and Dr.Manjunath CN who has recently been decorated with Honorary Doctorate award for his efforts and dedication to the society for the welfare of public.
---
Vipin Gaur, General Secretary NAI,Conferred with Prestigious global peace Ambassador award by Mahatma Gandhi Peace Forum in Guwahati
The Global Peace 2020,Convocation and Award Ceremony,as transforming peace around the world was held at Rang Bhawan,Guwahati,Assam on Sunday.The Journalist Voice and Mahatma Gandhi Peace Forum organised the Global Peace 2020,convocation and ceremonial function.The award function was inaugurated by dignitaries by lightening the lamp at the event.
Global Peace Conference when delegates from 26 States attended the conference and shared their views on Peace. Different definitions were discussed on Peace as explained in different situations of different countries.
The Special Guests at the event was,Mrs Queen Ojha-MP,Sanjeev Narain-CMD Parag News.Dr.Sandeep Marwah-Founder of Noida Flim City.Dr. Vipin Gaur-National General Secretary,Newspaper Association of India.Sri Raj KP. Sinha-National Commissioner,The Scout &Guides Organisation.Dr.P.Mannuel-Vice Chancellor, Global Human Peace University.Sri Sampath Kumar-Chairman,Global Human Peace University.Dr.Gururaj Naganathan,National Vice-President,Newspapers Association of India,Monojith Singha,with many other luminaries and delegates coming from 26 states were part of the event.
The awardees who has done good work in their respective fields were decorated with Doctorate Awardee at the event by the Chief guest are,Mr. Sanjivee Narain-CMD of Parag News.Dr.Sandeep Marwah-Founder of Noida Flim City.Raj KP.Sinha-National Commissioner,The Scouts&Guide Organisation.Sri Bankim CH Bhagawati-Liason Officer,PR Cell,Chief Minister office,Assam.Mr.Tasser Tallar- DGM,Mining&Geology Department,Government of Arunachal Pradesh,Ms.Vaidehi Tamman-Editor, Afternoon Voice,Mumbai.Dr.Sandip Gun- Headmaster,Jalpaiguri HS School,West Bengal,Sri Ashit Suptakar-Teacher,Orrisa.Sri Manjunath- Teacher,Bengaluru.Smt Queen Oja-MP, Guwahati Loksabha Constituency and many other were decorated with doctorate award.
General secretary of Newspapers association of India,Vipin Gaur conferred with prestigious global peace award for his efforts in promoting and spreading the message love peace and unity across the globe.The award was presented to Mr.Gaur at global peace conference held at guwahati where delegates from 26 states participated.
MP lok sabha queen oja,Chairman of parag media Group,Sanjeev Narayan and chairman of marwah studios sandeep marwah,presented the award to Mr.Gaur amidst cheers and huge applause.
Thanking the Augustus gathering after receiving the award Mr.Gaur said his aim is to spread the message of mahatma Gandhi and walk with organizations, associations, forums,societies and group who are striving to convey the message of peace and unity.
It is amazing that every organization headed by Vipin Gaur has a by line of promoting love, peace and unity be it an educational institutions or Chamber of Commerce.Uniting the world through art and culture is his motive of life,"said Monojit Singha of Chairperson of Mahatma Gandhi Global Peace Forum at a grand function at Rang Bhawan Guwahati.
---
Dr.Vipin Gaur nominated as chairman of scouts and guides ,North india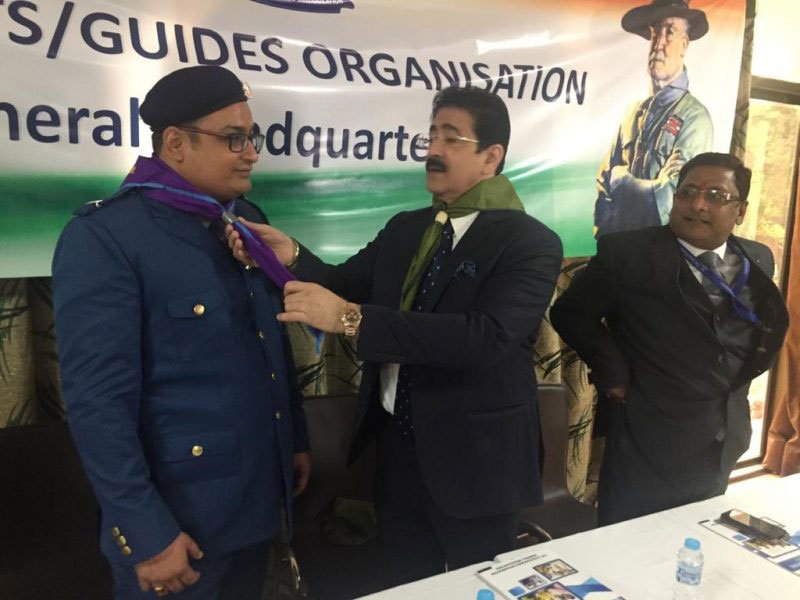 Newspapers Association of India,General Secretary,Vipin Gaur's new role was announced at a formal program at YMCA auditorium in New Delhi.
Vipin Gaur,General secretary of Newspapers Association of India,was appointed as the North India chairman of Scouts and Guides.
The formal program of the appointment was held at the YMCA Auditorium,New Delhi,in which,Chief Guest,was,Founder of Film City Noida and Marwah Studio,Scout Chief of India,Sandeep Marwah, Commissioner of Scouts and Guides,Dr. Raj KP Sinha,Dhananjay Kumar and Vikas Sharma with many distinguished guests,many journalists and many activists of Scouts and Guides took part in the program.
In the program,Vipin Gaur was given the appointment letter by,Sandeep Marwah wearing the uniforms and scarves of Scouts and Guides and the President of North India, and Raj KP Sinha gave the appointment letter.
Speaking on the occasion,Sandeep Marwah ,film city noida founder and scout chief of India, said that the way Vipin is leading NAI, with his effective leadership in the field of journalism, his role in scout and guide will be valuable and could lead further he said.
Thanking the official concerned for giving this responsibility, Dr.Vipin Gaur said, that while he was young he had joined NCC with a dream of joining defence force to serve the country. Now with this role I would strive hard to fulfill my dream and serve motherland.
I'll try to do my best to serve in this role and take the scout and guide to reach others schools which are left out.
Through this the children can be discipline snd Nation building and maintain peace and harmony in the society he added.
Dr. Raj KP Sinha,who was also present on the occasion said that he us happy to have gour in the organisation who can give a different dimension to the scouts and guide to take it forward he said.

---
Dr Vipin Gaur Honored For His Contribution to Media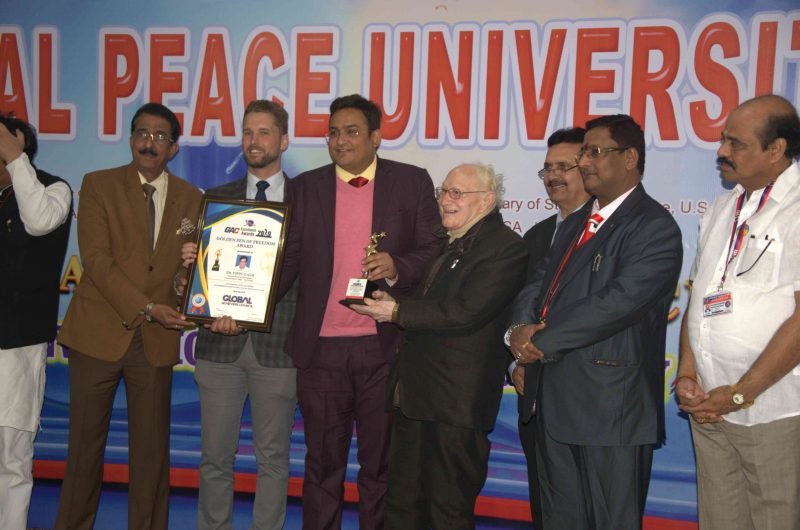 New Delhi: At the 3rd edition of Global Council for Professional Education Mission GAC Excellence Award 2019 mementos were presented to the people who all have contributed to the society in their respective fields. A glittering function was organized at Hotel Samrat New Delhi. "Vipin Gaur the recipient of Golden Pen of Freedom Award, is Contribution for Media and Society. He is the founder of Dev Bhoomi Yuva Shakti , Editor in Chief Country and Politics National Newspaper , General Secretary Newspapers Association of India has been teacher to many media profession, Director of Global Peace University and Former Director CBI V. N. Sehgal presented GAC Excellence Award 2019 to Vipin Gaur. "I am thankful to the organizers for their appreciation and encouragement. Every award motivates you to do better than before. I am charged with new energy to do better next time," said Vipin Gaur.
---
NAI Achievement Awards for the Year 2019 dedicated to Martyrs Family,and Old age Homes
The NAI National Achievement Awards for the 27th year was organised and presented by NAI General Secretary Vipin Gaur,with other members of NAI on December 15th at NDMC Convention Centre in New Delhi.The award function was dedicated to Martyrs family and Orphan Ashram and Vridha Ashram,Bal Ghar and Spread a Smile foundation.
The inaugural ceremony was started with the tremendous performance by the kids from a Delhi based NGO,Spread A Smile foundation and with the traditional style,lighting lamp the function was Inaugurated by,The Special Chief Guest Ambassador of Uzbekistan to India,Farhod Arzev,and the Chief Guest of honour was,NAI-Chief Patron,Sandeep Marwah,President of Marwah Studio along with him Former Chief Minister of Uttarakhand,Harish Rawat,Special Guest for the event was Day After Editor,Sunil Dong and Chief Editor of I-TV Ajay Shukla,BL Gaur,Suryaban Rajput,Vipin Gaur,OP Sharma,with other dignitaries were present at the event and the audience were entertained by cultural programmes and with the comedian artist Deepak Saini who make people laugh and who has done many such comedian programmes at the international level.
This award function was celebrated to reward the great personalities who has done best works to the society.NAI's main objective is to solve the problems of small and medium newspapers across the nation.
NAI is giving their best services to the media industry and journalist and NAI is the first organization who has started tribute day for journalism,Global festival of journalism and NAI is the first organization who has conducted body Donation Camp, it has more than 10,000 members all over the nation.And NAI is celebrating this award function from past 26 years and have felicitated the best personalities the unsung heroes from the field of Electronic and print media with best social worker, politician,Social activist and Best IAS,Best Police Officer as IPS too were rewarded by NAI and with many other categories too were been awarded by NAI.
Chief Guest with other dignitaries awarded the awardees with Momento and certificate and congratulated them for their best work in their respective field they have done.and to make this award function many have given their best efforts and many journalists have come from different places across country.
The nominees and categories who have received the awards by NAI for the year 2019,for their good work for the society are,Best News Channel of the year award was rewarded to Zee Hindustan,and the award was received by,Ramesh Chandra,Best Editor in Print of the year award was rewarded to Amar Ujala Newspaper,and the award was received by Ashish Tiwari,Best Anchor/Producer of the year was rewarded to Zee Hindustan and the award was received by Madhuri Kalal.Best Actor of the year was rewarded to Swapnil Joshi.Best Regional News Channel of the year was rewarded to News 1 India,and the award was received by Anurag Chadda.Best Medical Health Care Solutions Provider Company,of the year award was rewarded to MDD Medical Health Care and award was received by Rajan Verma .Best Editor of the year in Electronic Media was rewarded to Dilip Tiwari of Zee Regional.Best Associate Editor of the year was rewarded to Ashish Kumar singh of ABP News.Best T.V Journalist of the year was rewarded to Vipin Parmar of India News.Best Journalist in Print of the year was rewarded to Amandeep Shukla of Hindustan Times.Best Working Politician of the year was rewarded to Sambhaji Patil of Nilangekr MLA.Best Young MLA,of the year was rewarded to Abhijeet Singh MLA of Sanga.Best Child Artist of the year was rewarded to Nitashi Goel.Best Emotional Wellness Coach,award of the year was rewarded to Vivek maitry.Best Doctor,of the year was rewarded to Ronak Shah.Best Lifetime Achievement Award was rewarded to Dr. B.L.Gaur.Best Editor in Digital of the year was rewarded to Abhishek Mehrotra,of Samachar 4 Media.Best Regional Newspaper of the year was rewarded to Mumbai Manus Newspaper.Best FM News of the year was rewarded to Radio City Mumbai.Best Management Institute of the year was rewarded to G.L.Bajaj.Best Women of the year was rewarded to Usha Bhandari of Nursing for Medical Education department. Best Entrepreneur of the year was rewarded to JD Yadav of Book My Cargo.Best Output Producer of the year was rewarded to Kamalkant Pal of FM News.Best Mass-Communication Institute of the year was rewarded to MERI – Janakpuri.Best Social Intigration of the year was rewarded to Wasiq warsi.Best Radio Station of the year was rewarded to Radio City.Best RJ Male of the year was rewarded to RJ Rockey of Red FM 93.5.Best Social Worker of the year was rewarded to Team Help.Best Social Worker of the year was rewarded to Garima Bansal.Best Panel producer of the year was rewarded to Ankit Kumar of FM News.Best Mythologist and Astrologer of the year was rewarded to Himanshu Sharma.Life Time Achievement of the year was rewarded to Nand Kishor Sharma.Best Ram Leela Committee of the year was rewarded to Shalimar Bagh of Ram Leela.
Best Educationist of the year award was rewarded to Dr.Bharati Somashekar of Royal Palace International School Lokhapur in Karnataka.Best Ortho Surgeon of the year was rewarded to Dr Neeraj Gupta.Best Person for Animal Welfare of the year was rewarded to Umesh Kumar.Best MP Lok Sabha of the year was presented to Tirath Singh Rawat.Best Social Worker of the year was rewarded to Hajilal Bhagwan from Vijayapura in Karnataka.Best Advocate of the year was rewarded to Dheeraj Bhagat.Best Cultivator and Utilization for MAP'S was rewarded to Dr. Bhagwati Gaur.
The program was attended by the Vice President of the institution OPM Prakash, Dr.Gururaj,Executive Secretary Anant Kumar,Anil Nagpal,Cultural Secretary Vivek Sharma and Chairman Suryabhan Rajput and Surbhan Rajput proposed vote of thanks.
Vote of Thanks was Presided by Vipin Gaur he thanked all the chief guest and dignitaries, volunteers, audience who has attended the event and made the event successful and finally he congratulated all the awardees for their best work in their respective field.
We thank all the sponsors as media partner who have supported to make the award function success.

---
Vipin Gaur Honored at NSCB India Cultural Centre in Kuala Lumpur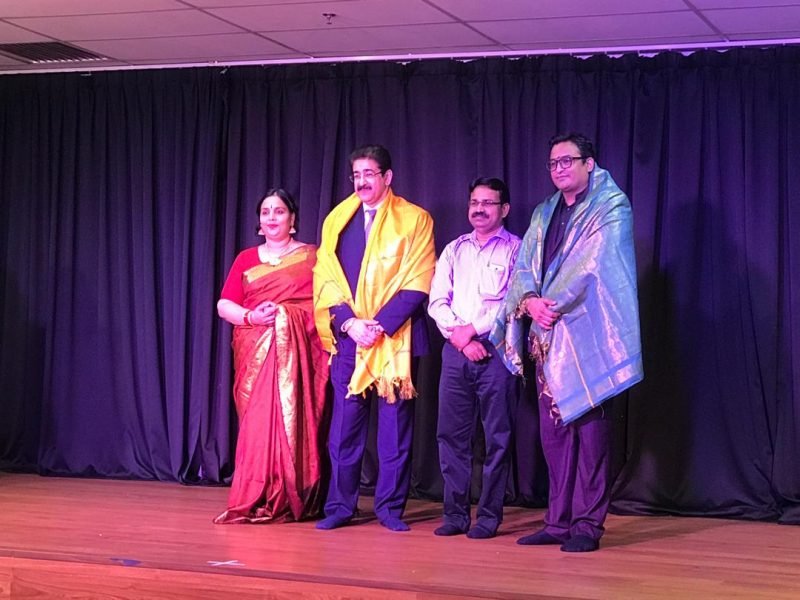 Kuala Lumpur (Malaysia): Dr. Vipin Gaur General Secretary Newspaper Association of India and Editor In Chief of Country and Politics was invited by K. Ayyanar Director Netaji Subhash Chandra Bose India Cultural Centre, High Commission of India, Government of India as a special guest in Kuala Lumpur on his visit to Malaysia.
"I am really amazed to see the activities of the Netaji Subhash Chandra Bose India cultural Centre at Kuala Lumpur. The Centre is working day in day out in promoting Indian art and culture. Yoga, classical dance, Indian languages and other fine and performing arts are taught here on regular basis," informed Dr. Vipin Gaur.
"There is no life without art and culture, rather you are incomplete human without the indulgence of arts in your life. Fine arts and performing arts come with great practice and keeps you spiritually high," said Dr. Vipin Gaur at the dance recital at India Cultural Centre.
"We are pleased with the presence of Dr. Vipin Gaur and Dr. sandeep Marwah who is a renowned name in art, culture and Media. The Centre is honored to honor him," said K. Ayyanar Director ICC while presenting shawl to Dr. Marwah, and Dr. Vipin Gaur.
The dance recital was the presentation of students of Padma Nrithyalaya Arts under the directorship of Vinosree Shangkar. Akshobhya Bhardwaj Classical dance practitioner was also present there.
---
ICMEI- NAI 3rd Global Strategic and Leadership Awards at Kuala Lumpur
"Kuala Lumpur (Malaysia): After successful functions and awards at Uzbekistan and Azerbaijan, International Chamber of Media And Entertainment Industry conducted its third edition of Global Strategic and Leadership Awards Kuala Lumpur in Malaysia to develop and promote relation between two countries."
The awards were presented to two teams of India and Malaysia by the president of the Chamber Dr. Sandeep Marwah and recently nominated by Government of India as the Chief Scout For India.
The Indian delegation consisting of Dr. Vipin Gaur Secretary General of News Paper Association of India, T.S. Shivalingappa Vice President Zone Newspaper Association of India, Rajnish Kumar State Secretary NAI, Prem Mishra Photo Journalist, Sushma Mishra, Dr. Savita Ramaiah Institute of Technology, Prof. Mallikajunappa SIT-Karnataka, Shambhu Pokharel Managing Director World Trade Media Nepal, Murali Rao Journalist Bhagwati Prasad Balaji Kathiresan and Krishna Murthi.
H.E. Prof. Dr. Zahid Haque Senior Advisor Asia Pacific Region of World Sports Alliance of United Nation, Dato R. RajendranC Private Education Cooperative of Malaysia and CSR Malaysia, Dato Alan Foo Managing Director of Star Planet SDN BHD, Selvam Ramaraj Managing Director of Stratgurus SDN BHD, Dr. Hasliza Mohd. Sabi President of Faylez Berhad, Naheedul Huq Managing Director of Antarik Resources, K. L. Lim of M M Synergy, Mohd. Quamrul Islam of Syed Trading International were the recipient.
Tan Lee Cheng Director Ministry of Communication and Multimedia, Govt. of Malaysia, Soo Song Ting of Malaysian Printers Association, Dato Reiss Tiara founder of Millennium Universe, Kelvin Lee Kat Min of Selangor Printing Co.,Lim Peng Yaw Managing Director of Percetakan Skyline, Liang Kai Wen Business Development Manager, Darien Lew Executive Director Oriental Mace Group Berhad, Chew Tham Soon of Royal Malaysia Police and Mohd. Farukul Islam Shova of PLZ Newage Care were also awardees from Malaysia.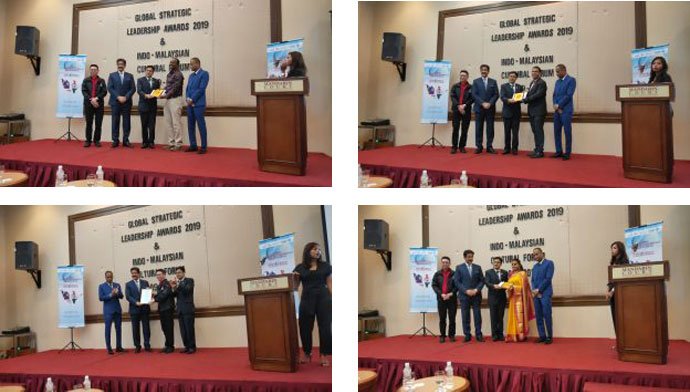 ---
Vipin Gaur in Azerbaijan to Promote Relations Through Arts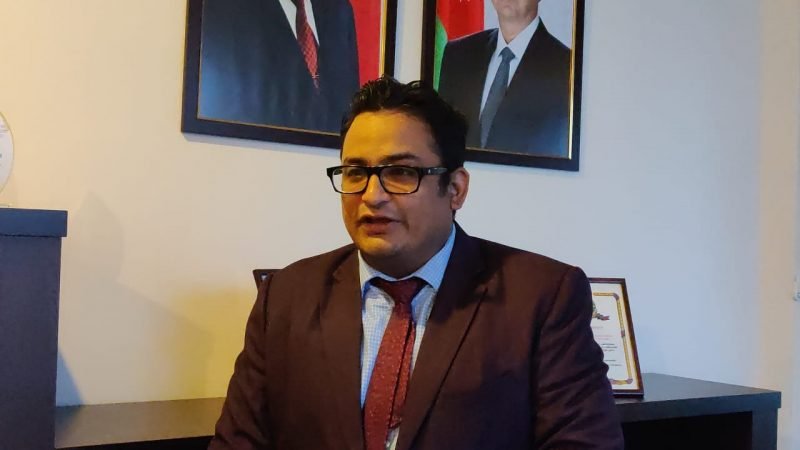 Baku: Renowned media personality Vipin Gaur General Secretary Newspapers Association of India is in Baku the capital of Azerbaijan to promote relation between two countries through art and culture.
Vipin Gaur Visited many place of Baku also mat many officials. Many points have been discussed and are now being executed to bring people of two countries close to each other via Media art and culture.
"This visit to Baku carries the purpose of promotion of our relations with country of Azerbaijan. I am pleased to be here in Baku to meet and greet few very important people who all can support us in our aim and purpose of framing Indo Azerbaijan Film And Cultural Forum," said Vipin Gaur expressing to the press at Business Center.
Four days visit will also cover sightseeing, meetings with important people, making of the documentary, visit to Indian Embassy, attending conference etc.
---
Vipin Gaur Honored with Hope National Award in Gurgaon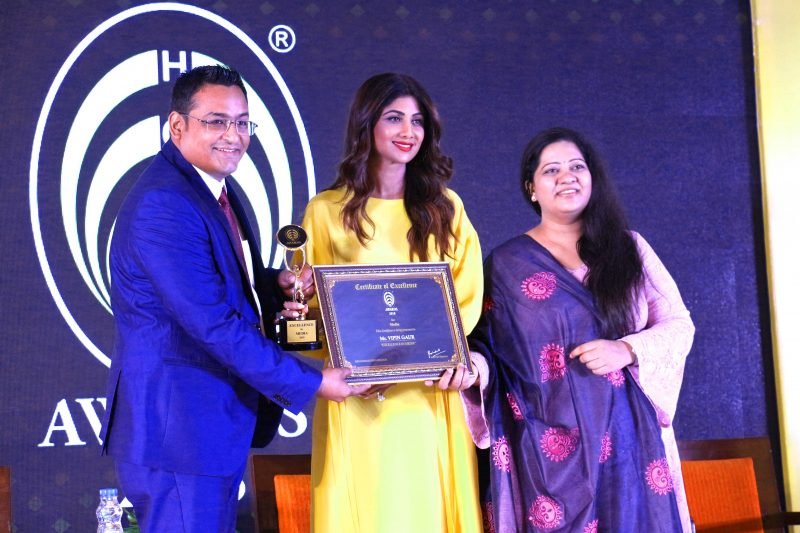 Renowned International Media personality Vipin Gaur honored with the most prestigious Hope Award for his untiring contribution to Journalism at Leela Ambience Gurgaon . Vipin Gaur has been the founder of Dev Bhoomi Yuva Shakti , Editor In chief Country and Politics and General Secretary for Newspapers Association of India , "I am feeling elevated and charged with new energy after this prestigious award. An award after the name of Hope in India means a lot to me," I am happy to say that this honour And I am very happy to say that Shilpa Shetty is still as beautiful today as it was in the film Dharkan , Bazigar and Life In a Metro I have been watching her movies since long back said Vipin Gaur General Secretary Newspapers Association of India while receiving the award in a grand function by Renowned Film Celebrity Shilpa Shetty Kundra.
Vipin Gaur is a young journalist who is a different identity in Indian journalists, Vipin Gaur stepped in journalism in 2001 when he was studying at school, In 2003, Vipin Gaur has completely come into the field of journalism; Along with that, Vipin did a lot of work in Mumbai Filmy Industry as an Model , Actor , Director and dance choreographer. After father's departure in 2010, Vipin turned back to Delhi and start work with News Paper Association of India. In December 2010, Vipin Gaur was appointed National General Secretary of News Paper Association of India.
Vipin Gaur has organized several programs across the country for the benefit of journalists in cities like Delhi, Mumbai, Kolkata, Bengaluru, Chennai also in rural and remote areas . Vipin Gaur has done many things in the field of journalism and social service for which Vipin Gaur has received more than 70 national and international awards in India also in Abroad . Some of the works undertaken by Vipin Gaur, such as Body Donation Camp, International Festival of Journalism, Journalist Tribute Day, Kalam ke Sipahi Samman and National honor of the families of the martyrs of India army and India Forces.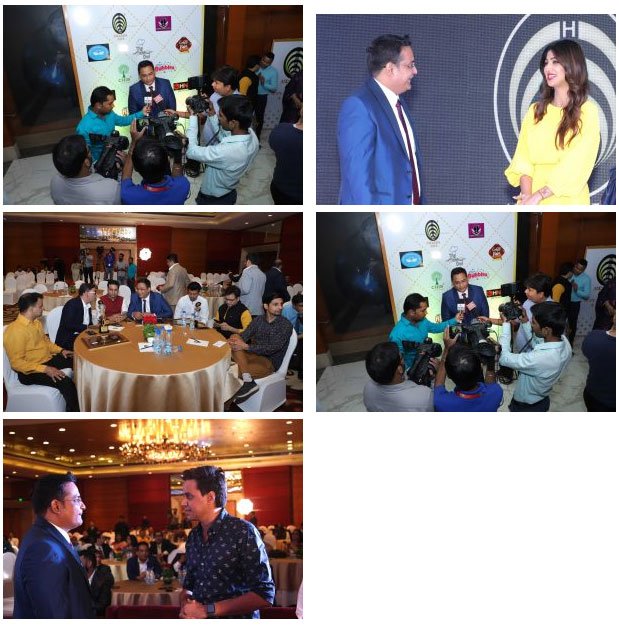 ---
Vipin Gaur Honored at Tashkent Uzbekistan by Indian Ambassador to Uzbekistan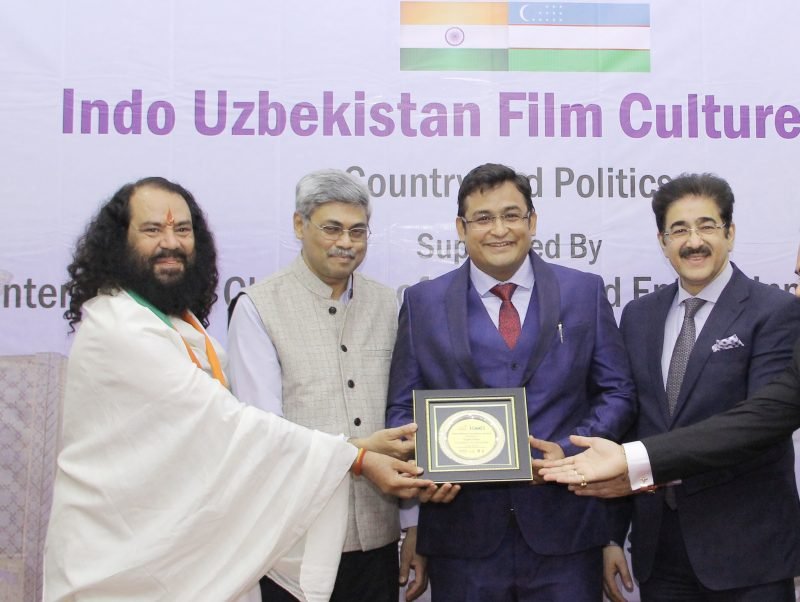 Eighteen-member delegation left for Uzbekistan on the invitation of Government of Uzbekistan under the leadership of Mr Vipin Gaur General Secretary Newspapers Association of India, Media, Art and Cultural exchange was the sole motto of NAI & ICMEI.
Vipin Gaur was designated as the Executive Member of Indo Uzbekistan Film And Cultural Forum in a grand reception thrown in his honor by H E Vinod Kumar, India Ambassador to Uzbekistan.. Vipin Gaur was also honored at Hotel Ramada for Indian Culture at Tashkent and at Ministry of Cinema and Culture by Furkat Zakirov, Minister of Art & Culture, Uzbekistan.
I am very happy with the response of H.E Vinod Kumar Indian Ambassador to Uzbekistan and Mr Furkat Zakirov, Minister of Art & Culture, Uzbekistan Indian Ambassador welcomed all of our guests, he showed a glimpse of Indian culture at Ramada Hotel, 'cultural minister gave very good time, we had a long conversation said Vipin Gaur.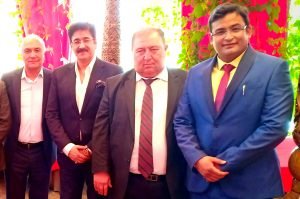 ---
Art Exhibition Inception Inaugurated by Vipin Gaur
New Delhi:. shri hari wellfare society Organised FREEDOM OF EXPRESSIONS II Aprox 10 Artist join hands together to participate in a group show called FREEDOM OF EXPRESSIONS II by Nitika Babbar at Gandhi Art Gallery at Sultanpur , New Delhi inaugurated by renowned International Media personality Vipin Gaur General Secretary Newspapers Association of India this evening.
"God has given all his powers to human being, the artist are the ones who use these powers to the best by creating wonderful pieces of arts be a painting or sculpture. They are close to God and I extend my gratitude to all the artists for spreading the energy of love, peace and unity through their works" said Vipin Gaur while inaugurating the show. Also Vipin Gaur Said we have to work for Save One Rhino Artists can also be helpful in saving animals lost. The beauty of the animals that are extinct from their art can be put into their artwork photos.
Mr Vivek Sharma Managing Director CSDR foundation, Mr. Roop Chand. Eminent Artist and M.D RCIFA, Mrs Rashmi Sachdeva Mrs. Universe and Vinod Jain social worker were participated in the exhibition as Guest of Honour.
---
Vipin Gaur Honored for his Contribution to Media Industry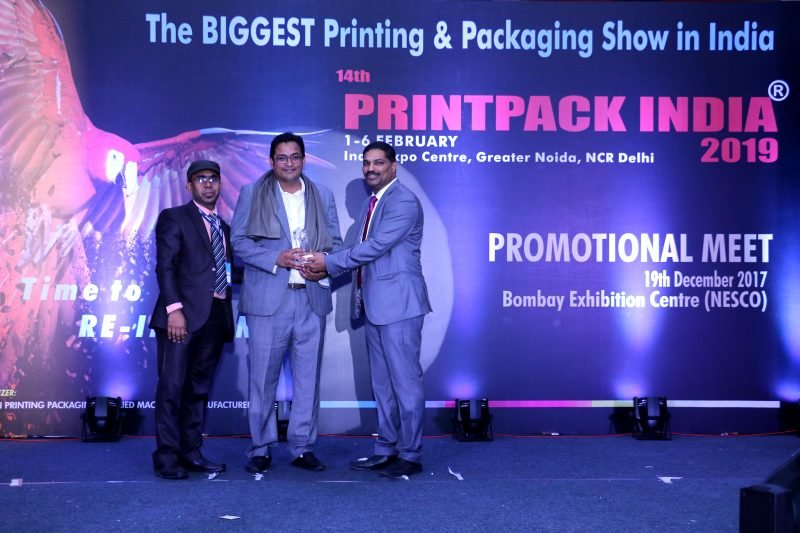 Mumbai "I have always believed that there is a very thin line between Cinema and Media. Both are glamorous trade and needs personal attention," said Vipin Gaur Secretary General of Newspapers Association of India at international Promotional Meet, on 19th Dec 2017, at Bombay Exhibition Centre, Goregoan Mumbai.
Journalism has become one of the most popular segments of the industry. Indian media has great impact all over the World. Every nation wants to see Indian Media and Indian Printing Machinery and Printing Works expressed Dayaker Reddy President IPAMA, while handing over the Award to Vipin Gaur in the presence of august audience.
Vipin Gaur is also the Chairman of Media Committee of ICMEI – International Chambers of Media and Entertainment Industry honored for his untiring efforts in the field of Journalism. IPAMA has invited the entire Graphic Arts Industry for the same. Apart from the road show the agenda would be to form a Federation so that the voice of the printing industry could be listened by the law makers. Indian printing industry is a huge industry and it is almost at par with the automobile sector if not bigger than it. Also announced The 14th edition of its biennial flagship show PRINTPACK INDIA 2019 is scheduled to be held from February 1 – 6, 2019 again at India Expo Centre, Greater Noida, NCR Delhi.
---